Major Fires in Capital Cities
There have been several major fires recently in some of Europe's capital cities. In each fire the burning building was not fitted with sprinklers.
In Stockholm on 7 November a fire started at 05:00 in a retail, office and residential building that was undergoing renovation. The cultural heritage building was gutted.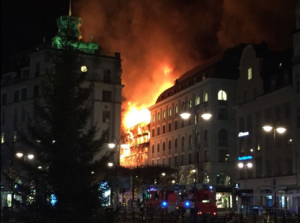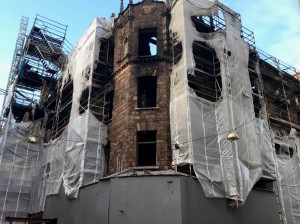 London Fire Brigade reports that at 09:13 on 23 November it was called to a warehouse fire in Ponders End. 12 engines and 81 firefighters attended the fire in the Tottenham Hotspur merchandising store. The fire cast a large cloud of smoke and was visible from central London.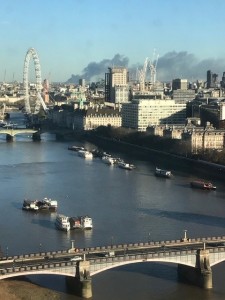 Also on 23 November, at about 13:00, a fire started in the Milcamps waffle factory, according to the Brussels Fire Brigade, which reported that the fire began in the cooling system for the ovens. A nearby school and some businesses were evacuated and residents told to keep doors and windows closed. A train line next to the factory was closed, causing huge delays to Charleroi, Mons and Gent. The 4,000 m2 factory was destroyed.